Inheritance - Will and Testament
If you are having issues with inheritance or will and testament, leave them to our legal professionals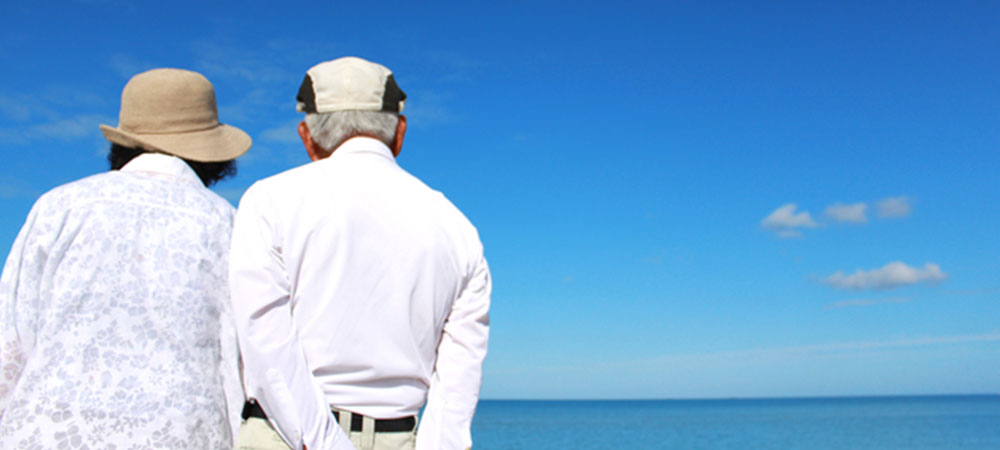 In general, Inheritance or Will and Testament may be a matter that people have unheard of or are not unfamiliar with.
Japanese people remain uninformed about this growing issue which could mean unknowing what to do when the time has come.
Even those who have more experience and knowledge on the issues of inheritance / will and testament may find it tricky to decide how to divide their estates without help from professionals in the field.  
In any case, you might find it helpful to consult a legal attorney. 
Our firm, based in Mito City, offers effective and responsive assistance with the inheritance / will and testament problems of local residents.
---
Benefits of consulting an Attorney to deal with inheritance issues
If you consult an Attorney on inheritance issues, you can leave troublesome tasks of navigating through complex legal procedures to us.
It is highly recommended that you consult a legal professional to help and guide you through the detailed procedures required for inheritance or  will and testament cases.  
Following points show more about benefits of consulting legal attorneys at our firm.
---
Capability of handling complex inheritance procedures
For issues like inheritance / will and testament, the following questions can be raised.
I don't know what equity the deceased had or who is entitled to inherit.
I discovered a will and testament, but I don't know how to properly inform the relatives of the existence or content of it.
I am sure that I am entitled to inherit but don't know how to make a legal claim.
I don't know how to deal with land division requests.
I don't know how to deal with the debts I am about to leave with heirs.
These are issues are not particularly something you want to spend too much your time. If you are doing on your research, you may struggle to find right answers to these questions.
Even if you do not have such issues, if you leave the specific procedures to the Attorney, you can eliminate the burden of dealing with inheritance.
We can create a legally valid Will and Testament without error
In the case of inheritance, if the person who retains the estate has a special desire for control and management over the inheritance afterlife , he/she must leave a Will.
I would like to inherit at a different rate from the statutory regulation
I would like to leave my estate to someone other than the legal heirs
There are some legal heirs whom I do not feel comfortable handing over my estate to. 
I would like have a amicable inheritance that all of us can agree on without any dispute.
In order to achieve the above goals, it is necessary to prepare a will and testament that is both publicly valid and appropriate in accordance with the law.
In addition, the division of the estate must be determined carefully so that the content is too biased to cause conflicts between relatives.
With taking all of these factors into consideration, the Attorney is able to create a legally valid Will that respects the wishes of the individuals who have inherited the property to the fullest extent.
---
Entrusted with the investigation of the inheriting property and the heirs
In order to divide the estate, the deceased's property and the relatives who inherit them must be thoroughly investigated.
However, there may be cases where some heir(s) is unknown or where there is a large amount of savings in a bank account that the relative does not know about.
The investigation involves many procedures such as acquiring various documents from government offices and financial institutions.
If you leave it to our professionals, you can say goodbye to troublesome works and have a summary of the inheritance without any effort. 
---
Please be advised on whether to renounce inheritance
In the event that deceased has any kinds of debt, it is necessary to think whether inheritance should be renounced.
In the case of renunciation of inheritance, it is necessary to make a careful decision as to which one should be chosen, since it is also a renunciation of a positive legacy.
Please consult us as we can take steps to manage the debt while retaining positive assets.
---
We try as much desirable inheritance agreement as possible  
In instance, it is common to see arguments over how the division of estate should be done. Common disputes between heirs are disagreements over who gets what and disagreement on whether property / estate should be cashed for distribution. With help of our attorneys, you can find effective solutions made by years of experience in handling similar cases, so that you can put an end to inheritance disputes. 
---
Avoid inadvertent deterioration of relationships between relatives
Inheritance is a very delicate matter.
If the discussion does not go well, heirs may become very agitated and, in some cases, irreversible that affect relationships between relatives.
If you ask a lawyer for help, from the begging of the inheritance procedure, you will be able to know all the risks and respond to it properly and responsively. 
You can effectively negotiate and provide appropriate advice and support to avoid problems from an objective standpoint.
---
Appropriate procedures can be taken to recover a legally reserved portion if it is violated.
Legal heirs other than siblings are called "Legally reserved portion," but depending on the content of the Will, there are cases some heirs granted inheritance by a will did not received.  
In this case, the procedure "Claim for abatement of legally reserved portion" will be followed.
Because there are many conflicts in the courts, it is advised to entrust the procedures with an Attorney.
---
"One-Stop Service" for Legal Profession Corporation-You can leave it together.
In addition to service provided by an Attorney, you will work closely with a variety of experts who will be required for inheritance procedures.
For this reason, you can swiftly get through the inheritance procedures without having to explain your situation at various contact points.
As a trustworthy partner, we will support inheritance issues by providing full support necessary.
---
Flow of Inheritance and Procedural Date
When a relative passes away, the remaining relatives must perform a variety of tasks, such as funerals and other legal obligations.
For this, not only you have to take care of above, but also you have to carry out procedures and partitioning of estate appropriately.


Inheritance procedures required for implementation within seven days
Filing of death notification
---
Inheritance Procedures Required for Implementation within Three Months
Funeral practice
To confirm the Will
Investigation by Heir
Verification of Will (dissemination of the presence and content of Will)
To investigate inherited property
Contact with financial institution
Receipt of life insurance benefits
Initiation of Legacy division conference
Qualified Acceptance, Renunciation of Inheritance
---
Inheritance Procedures Required for Implementation within 4 Months
Quasi-Final Return for Income Tax
---
Inheritance Procedures Required for Implementation within Ten Months
Preparation of Legacy division conference
Implementation of various inheritance procedures
Filing of Declaration and Payment of Inheritance Tax
---
Inheritance Procedures Required to Be Carried Out Within One Year
Procedures for Claim for abatement of legally reserved portion
---
Inheritance Procedures Required to Be Carried Out within Three Years
Procedure for Reduction of Spousal Inheritance Tax